Ctrlr helps control any MIDI enabled hardware: synthesizers, drum machines, samplers, effects. Create custom User Interfaces. Host them as VST or AU plugins in your favorite DAWs.
Cross Platform Works on Windows (XP and up, both 64 and 32bit binaries are available), MAC OSX (10.5 and up), Linux (any modern distro should run it).
Customize Each Panel can be customized by the user, the panels are XML files, every panel can be Edited in Ctrlr to suite your specific needs. Extend With the scripting possibilities inside Ctrlr you can extend you panels in various ways.The LUA scripting language gives you access to all panels elements and hooks to various events.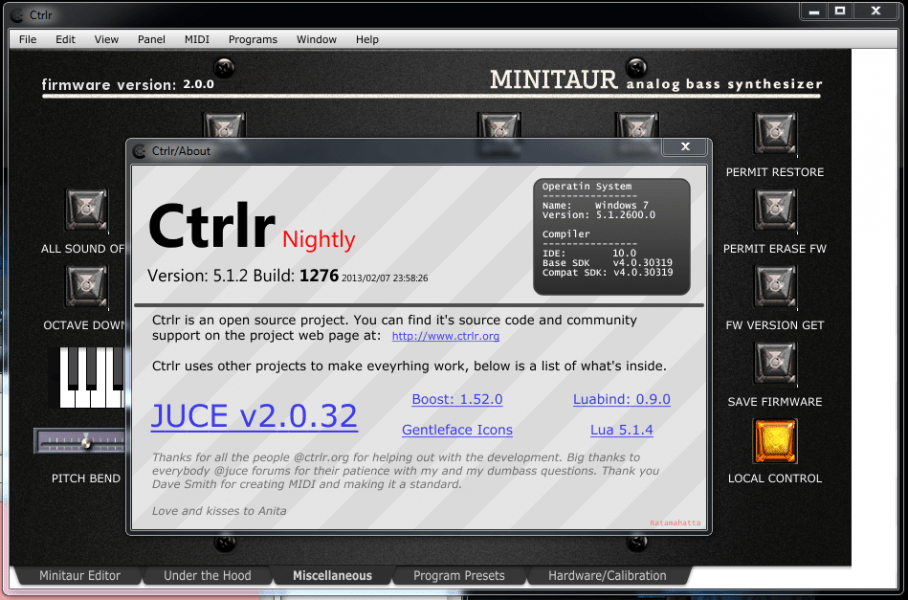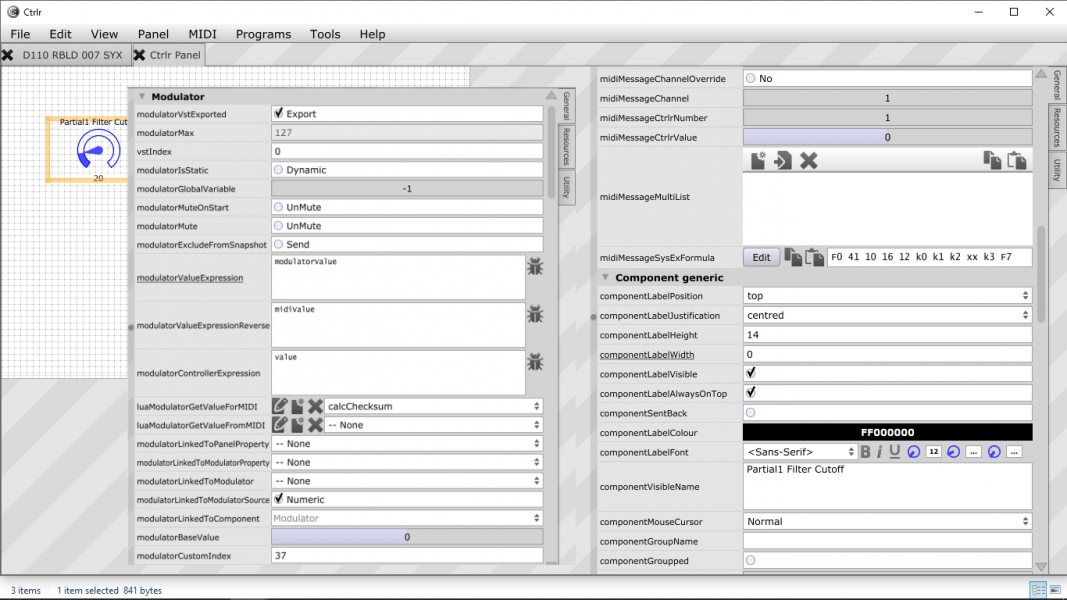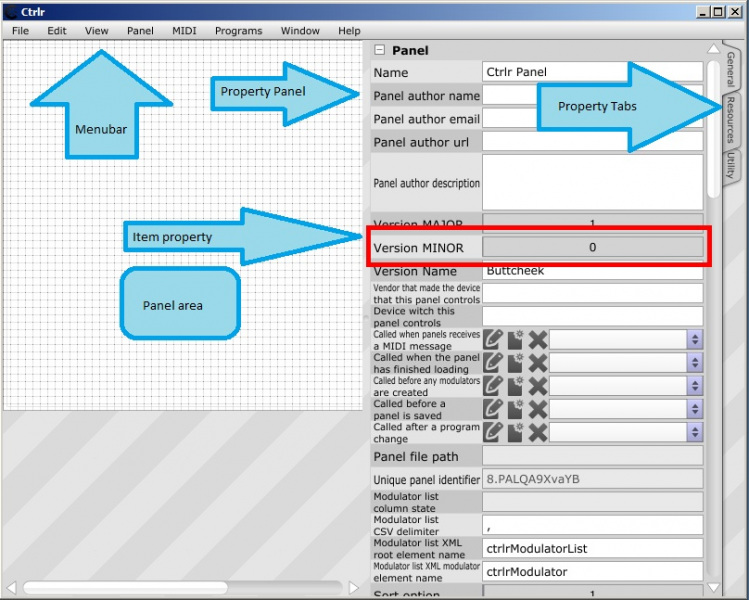 Software features
Configuration
MIDI
Audio editing
Hardware
Developer(s)
Roman Kubiak