New Session Manager (NSM) is a tool to assist music production by grouping standalone programs into sessions. Your workflow becomes easy to manage, robust and fast by leveraging the full potential of cooperative applications.
It is a community version of the "NON Session Manager" and free in every sense of the word: free of cost, free to share and use, free of spyware or ads, free-and-open-source.
You can create a session, or project, add programs to it and then use commands to save, start/stop, hide/show all programs at once, or individually. At a later date you can then re-open the session and continue where you left off.
All files belonging to the session will be saved in the same directory.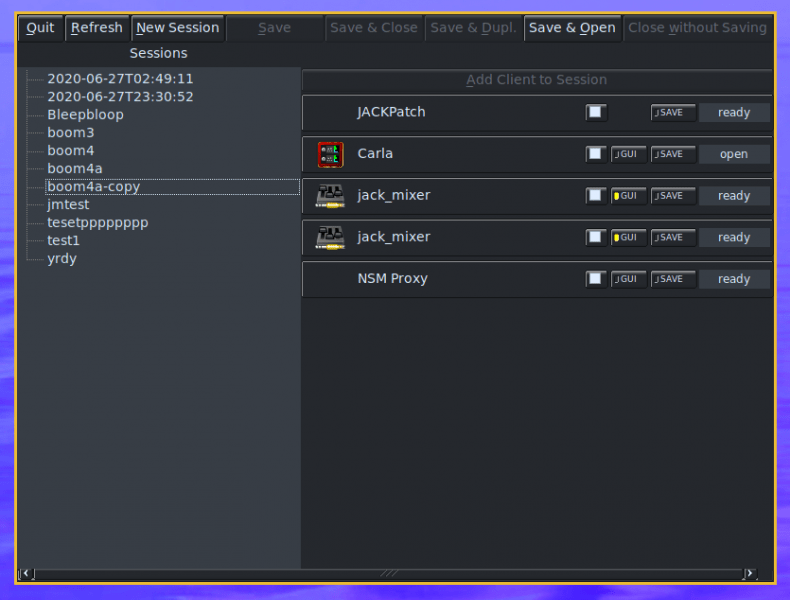 Developer(s)
Linux Audio developers