JackMix is a matrix mixer allowing p input channels to be mixed into q output channls by a matrix of faders. It relies on the Jack framework to route these inputs and outputs.
There's a video about Nick using jackmix at [https://vimeo.com/75655401]
This version of jackmix is enhanced for compatibility with an external MIDI control surface and compiles for qt5.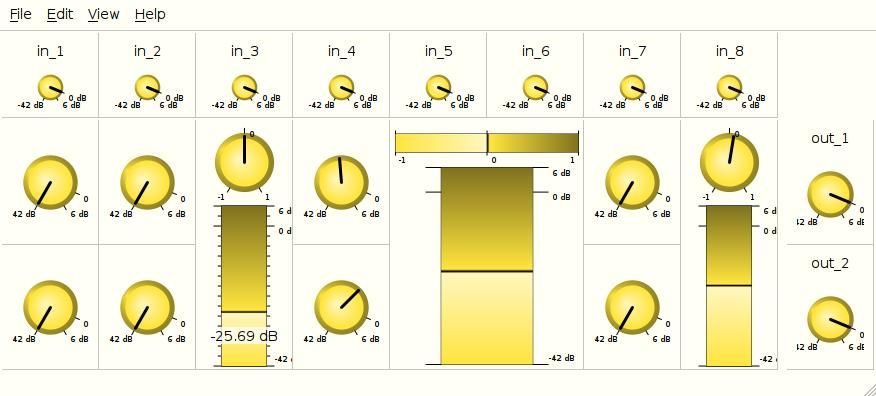 Software features
MIDI
OSC
Audio input
Audio mixing
Audio routing
Developer(s)
Arnold Krille (kampfschlaefer)