HexoSynth is a hexagonal modular synthesizer.
The core idea is having a hexagonal tile map for laying out module instances and connect them at the edges to route audio signals and CV signals to inputs of other modules.
A goal is to provide a simple wireless environment to build sound effects, synthesizers or whole generative music patches from predefined modules.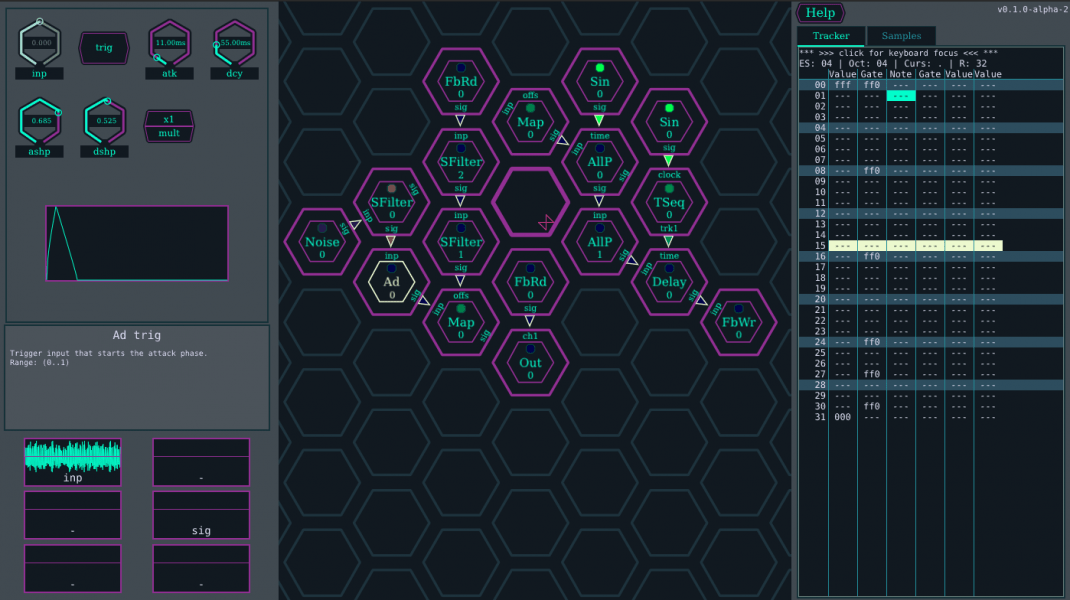 Software features
Modular
Tracker
Synthesis
Audio FX
Developer(s)
Weird Constructor